Creepyworld 2015 - America's Biggest and Longest Haunted Screampark is back and bigger than ever. In 2015 Creepyworld will feature 13 haunted Attractions in one location including TWO all NEW haunted houses including Whispering Winds Cemetery and The Doll House Haunted Mansion. Creepyworld haunted Screampark is not only the biggest haunted attraction in St Louis but we know of no other haunted attraction in America with more haunted houses than Creepyworld. When you visit this attraction in 2015 be prepared to experience over an hour of sheer terror inside our two new haunted houses and our other attractions including Silo-X, Hornbuckel Pig Farm, Grisly Gore Zone, Carnivorous in 3D, Tool Shed, Dark Zone, Zombie City Paintball Hayride, Evil Dread, Supermax, and Haunted Hospital plus the Hollywood Pumpkin Display and the Worlds only all dead Zombie Band.

ALSO NEW in 2015 the WORLD's LARGEST OUTDOOR MOVIE SCREEN will show HORROR MOVIES while you wait to enter the haunts.
The admission for Creepyworld has stayed the same price even though its now nearly 30% longer than last year!
Creepyworld will feature TWO all new attractions in 2015!




CREEPYWORLD FEATURES TWO ALL NEW HAUNTED HOUSES IN 2015


WHISPERING WINDS CEMETERY: Prepare yourself to enter an old abandoned graveyard filled with massive mausoleums, crypts, tombs and ZOMBIES. Once you enter the old abandoned cemetery come face to face with the undead rising from their graves to drag you underground. Zombies roam lurking for human flesh, and death itself the Grim Reaper searches for new souls. You will be attacked by zombies, the undead and scent of death itself inside a realistic New Orleans style cemetery filled with live monsters, animations, special fx and movie quality set design. Are you prepared to look into your final resting place?





THE DOLL HOUSE HAUNTED MANSION: A giant old Victorian mansion now rests abandoned deep in the woods near Whispering Winds Cemetery. Legends tells of a family possessed by the dead spirits of Whispering Winds. The mansion was built on top of the old graveyard and the unsettled spirits had possessed an old porceiln doll collection held by the families daughter. In October of 1918 the entire family was killed and the families daughter disappeared the only thing found was over 300 porcelain dolls. The house was sealed and now over 100 years later the old mansion still standing, has been discovered overgrown by weeds and trees. A team of paranormal investigators unsealed the mansion and found something so shocking it couldn't be aired on television. NOW you have the chance to enter the old mansion and come face to face with possessed demonic dolls and the spirits of evil undead.



Last years new haunted house where Super Max Riot at Rikers which puts you into a prison riot. You must try and escape the Super Max with your life! A massive confusing maze of barb wire, steel and electric fences. The prisoners have escaped and you could be their first victim! The next new haunted house is St Lucifers Haunted Hospital... this is a hospital of PURE EVIL! St Lucifers is an all-new haunted house at Creepyworld and promises to be the most detailed and scariest yet.
Next go face to face with a brutal serial killer inside his secret lair known only as The Tool Shed... can you make it through without ending up on his table? Other attractions include the Evil Dread... there is a cabin in the woods deep in the woods! Massive hillbillies, demonic monsters, and evil demons roam everywhere looking to eat your living soul and leave you as one of the walking dead. You must travel through a farm house, past giant monsters, rows of corn stalks, past dozens of killer ravens and final face to face with an army of evil scarecrows to find safety. The Evil Dread is the newest and biggest haunted house at Creepyworld 2014!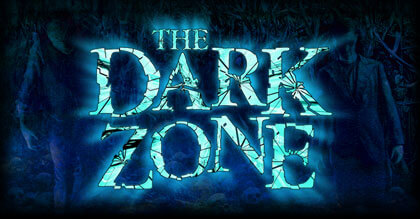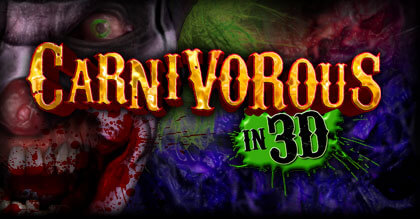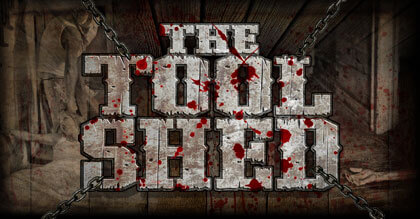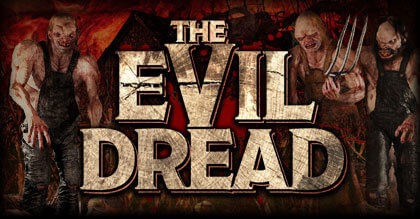 Creepyworld also features a new and revamped Silo-X haunted house, plus Hornbuckel Hog Farm, a new and improved Carnivorous 3D and much more. Creepyworld also offers the return of the Zombie Paintball Haunted Hayride as a separate upcharge of only $5.00... board a hayride and shoot tons animated and static zombie targets over a 1/4 mile track in the DARK! We have changed the hayride for 2015 to drive in complete darkness, and when you stumble upon a hoard of zombies suddenly lights will come on and fire your guns to keep the zombies away from the hayride. The all new Zombie Paintball Hayride will only allow a limited number of tickets to be sold each night to limit the wait times and offer a better experience. We strongly suggest you buy your tickets online and add the hayride to your ticket to ensure a ticket to the hayride.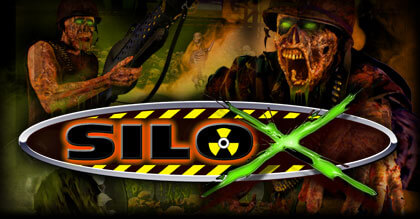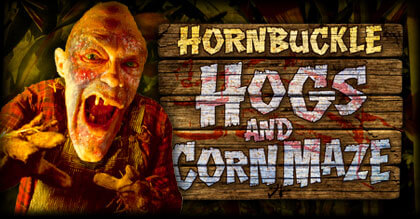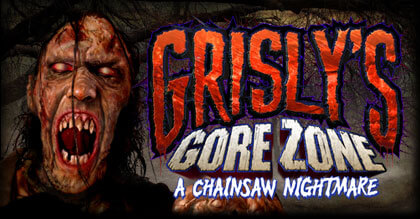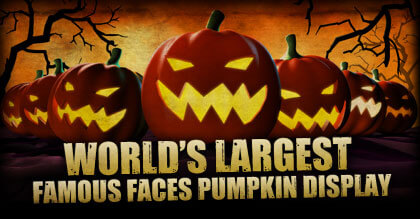 2015 will be the biggest YEAR OF FEAR at Creepyworld ever!
Creepyworld is without any doubt the biggest, longest, and best value in America not to mention St Louis!
We'll see you at Creepyworld 2015... fear is here at Creepyworld Haunted Screampark!
BUY TICKETS ONLINE AND SAVE TIME AT THE ATTRACTION



2015 Creepyworld Haunted House Preview VIdeo


NEW DOLL MANSION AT CREEPYWORLD 2015


WATCH TRAILER OF SUPERMAX
Read about Creepyworld 2012 here: CLICK HERE