---
Creepyworld is now America's largest SCREAMPARK and the biggest haunted attraction in Missouri. Creepyworld features NINE haunted attractions for ONE price all at ONE location in Fenton, MO off Highway 141. This Scream Park is the #1 haunted attraction in St. Louis gaining the most attendance of any haunted house in Missouri. Tens of thousands of scream fans flock to Creepyworld each season to experience the biggest, scariest and best haunted attraction in St. Louis, Missouri.
---
Every year, we spend months designing and renovating the World's largest Haunted Screampark and now its the biggest ever. This season will be the biggest and scariest yet with four all new haunted houses including Carnivorous in 3D, The Dark Zone, The Tool Shed and the all new Evil Dread. Creepyworld will feature TEN haunted attractions for one price all in one location... your ticket price will include a trip through Ravens Mansion, Drive Inn 666, Hornbuckels Pig Farm, Silo-X, Grisleys Gore Zone, and four new haunted houses plus the Pumpkin Display.
Pepare to experience All Four New Haunted Attractions at Creepyworld.
---
NEW FOR 2013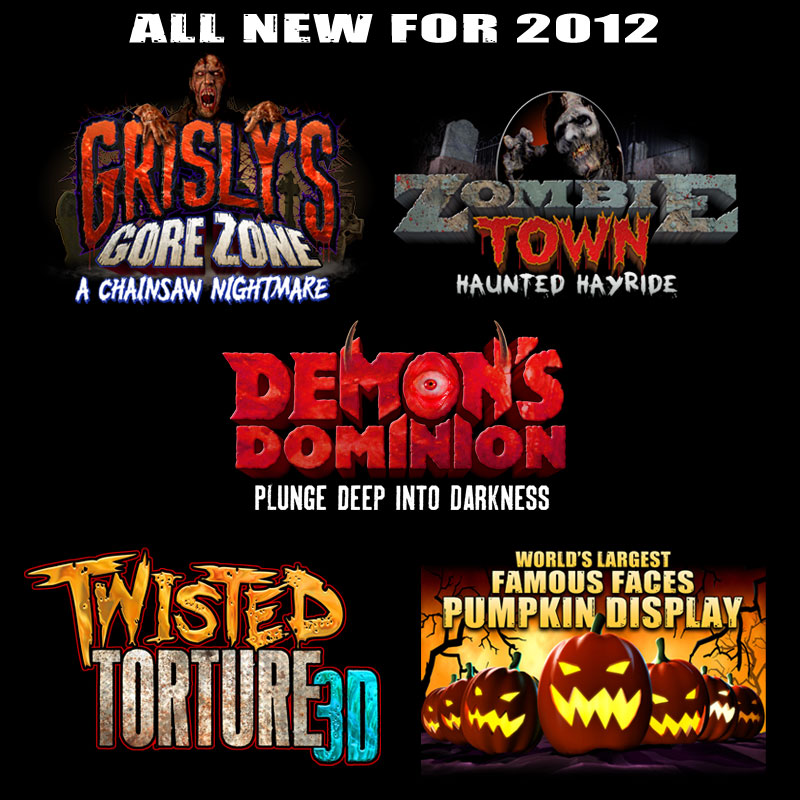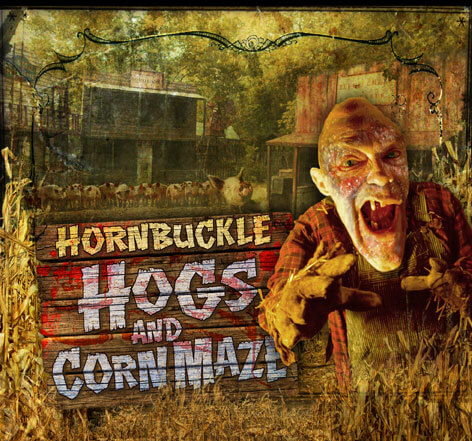 ---
Creepyworld also features St. Louis' longest haunted house experience with Silo-X, Ravens Mansion, and the new and improved Drive Inn 666. Creepyworld is the only haunted house in America that features a real working Drive Inn style movie theater showing real horror movies while you are chased by hordes of dead zombies. The Drive Inn now features a new dark and sinister section... You'll never see a movie again! Silo-X is now TWICE as long as last year and includes an all new section known as the maze of madness. Can you escape? The BIGGEST NEW addition in 2012 was the all new Zombie City Paintball Hayride where you board a hayride and KILL ZOMBIES! Can you shoot and kill as many zombies as you can to help save the city? Are you ready for a complete interactive experience putting you in control of saving the city and eliminating the zombies? Now you can KILL ZOMBIES but only at Creepyworld (zombie paintball is now a seperate attraction). The biggest addition in 2013 is a 10th haunted house called Evil Dread... a massive abandoned farm inhabited by Giant Killer Hillbillies ready to skin you alive. In the Evil Dread demonic monsters, giant hillbillies and evil farmers await around every turn. Travel though a massive barn, past rows of corn stalks into an abandoned farm house and finally come face to face with what lurks inside the EVIL DREAD! Other new attractions include the Tool Shed home to a serial killer, Carnivorous 3D where crazy circus clowns are ready to attack. Other new attractions include The Dark Zone where you try to find your way through a maze of darkness. Creepyworld is the largest biggest haunted attraction in the nation now with 10 attractions for one price.
---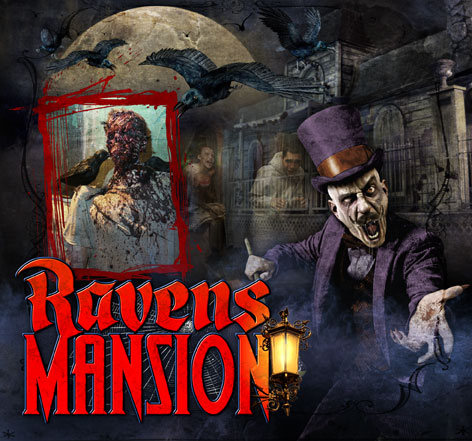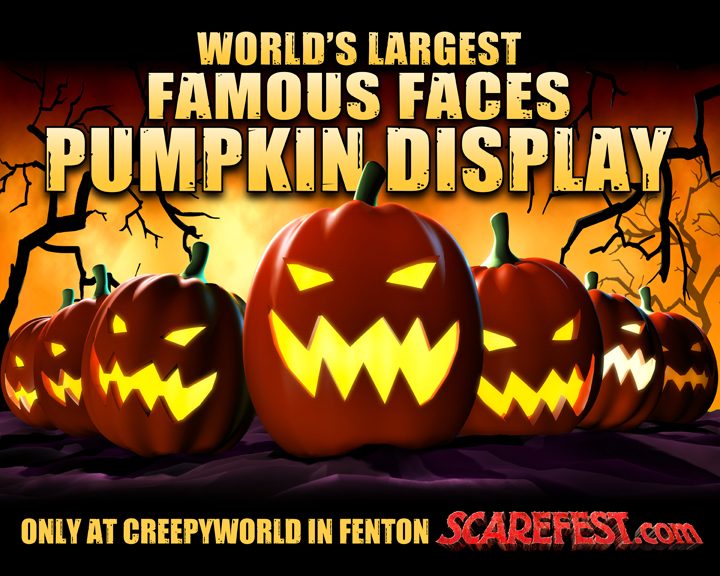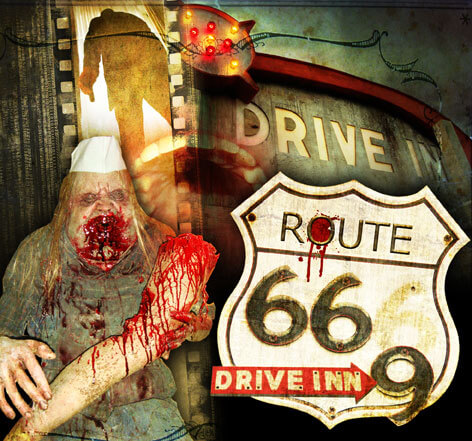 Creepyworld also features the Worlds only all dead Ghoul Band to entertain guests while they wait in line. Additionally while you wait in line we offer the World's largest collection of famous faces carved into pumpkins by the World Famous Pumpkin Lady. Each night you can attempt to guess all of the carved pumpkins to win prizes and more.
---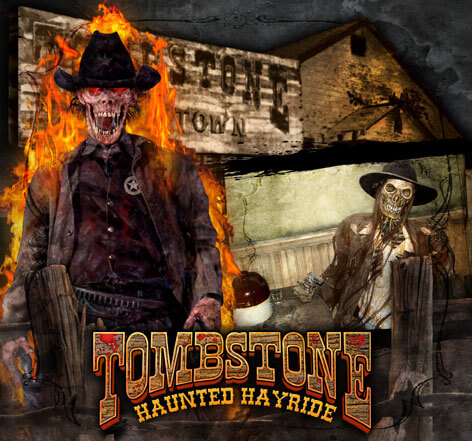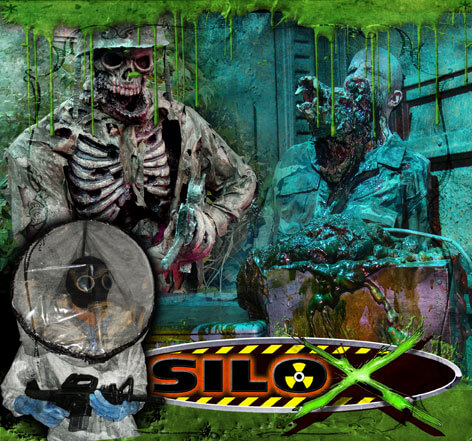 ---
Creepyworld takes over one hour to complete and features more LIVE actors than any other haunted house. Your journey of screams will take you through TEN different and very unique haunted attractions. You pay ONE price and ONE ticket will to experience all TEN different Haunted Attractions in Fenton. THIS IS THE LONGEST HAUNT IN THE AMERICA.
---
Haunted Screampark is one of America's biggest and scariest haunted attractions.
Located in Fenton on Highway 141 between Fenton and Arnold just one mile passed Gravois Bluff Shopping Center.
---
BUY TICKETS ONLINE TO SAVE TIME AT THE ATTRACTION. IF YOU PURCHASE YOUR TICKETS ONLINE,
THERE'S NO WAITING IN THE TICKETING LINE EVER!