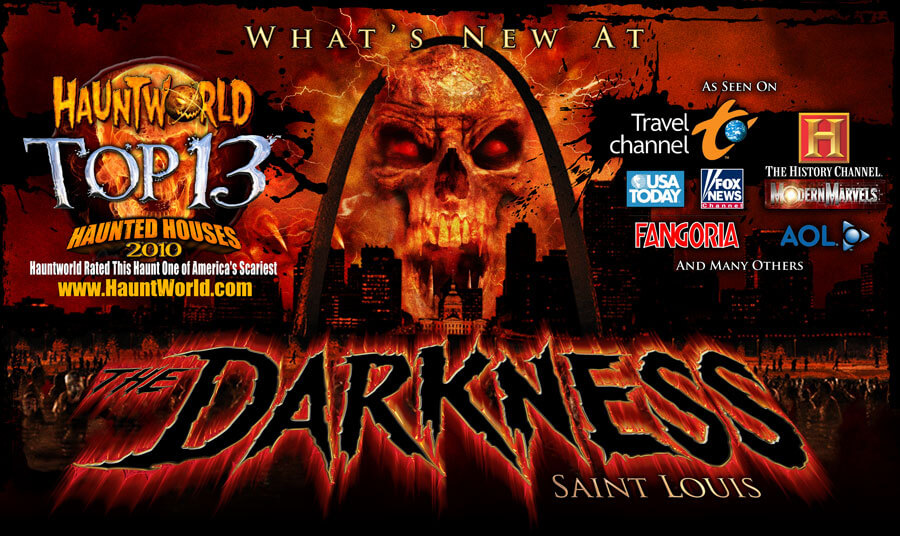 The Darkness features three attractions in one location for one price.
including The Darkness, Terror Visions and the Monster Museum and Gift Store.

The Darkness has been rated the BEST haunted house in America. The Darkness has been featured on Modern Marvels, National Geographic Channel, Travel Channel, Fox News, USA Today and has been rated one of the best haunts by Hauntworld.com, Fangoria, Yahoo, AOL.com and many more. The Darkness features simply the best detail in America with realistic sets, scenes, storylines, monsters and much more. The Darkness also features animations, and special effects that would rival Universal Studios or Disney.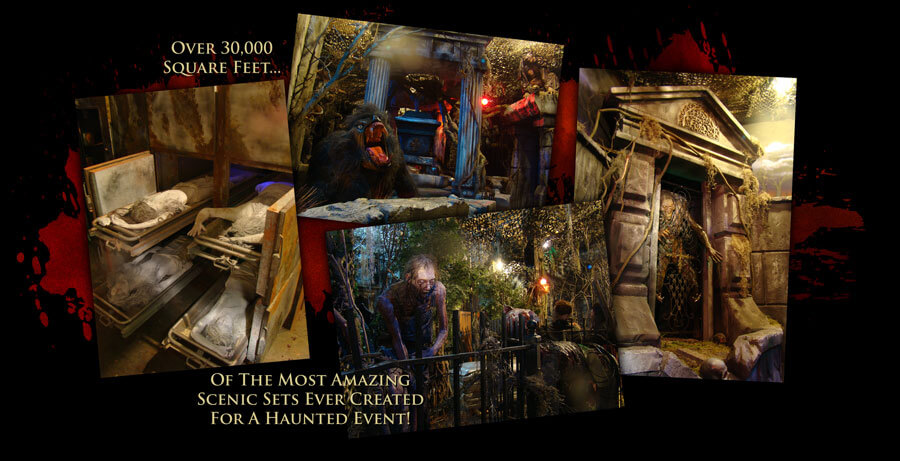 The Darkness features over LIVE monsters over two floors of fright. The Darkness is a 30,000 square foot haunted attraction which puts you inside a Hollywood movie making you the STAR attraction where you are stalked, chased, taunted, and driven to the brink of insanity. The Darkness opened in 1994 and from its very first year the St. Louis Post Dispatch rated is the best haunted house in St. Louis. Seventeen years later The Darkness is not only the best haunted house in St. Louis or Missouri but the best most detailed and scary haunted house in America.
Are you ready to experience the best Halloween experience of a lifetime?
The Darkness is totally renovated each year, and in 2010 The Darkness went under the biggest renovation in its 17 year history. The downstairs section features all new scenes, and animations including a falling ceiling effect that will send you running for your life. The upstairs was totally torn out and rebuilt into a turn of the century funeral home complete with illusions, mirror mazes, ancient graveyards, and the biggest scariest animated effect ever created: The Falling Barrel Wall. The new falling barrel wall will really make YOU feel like your life is OVER! Be prepared for the biggest scare of your life!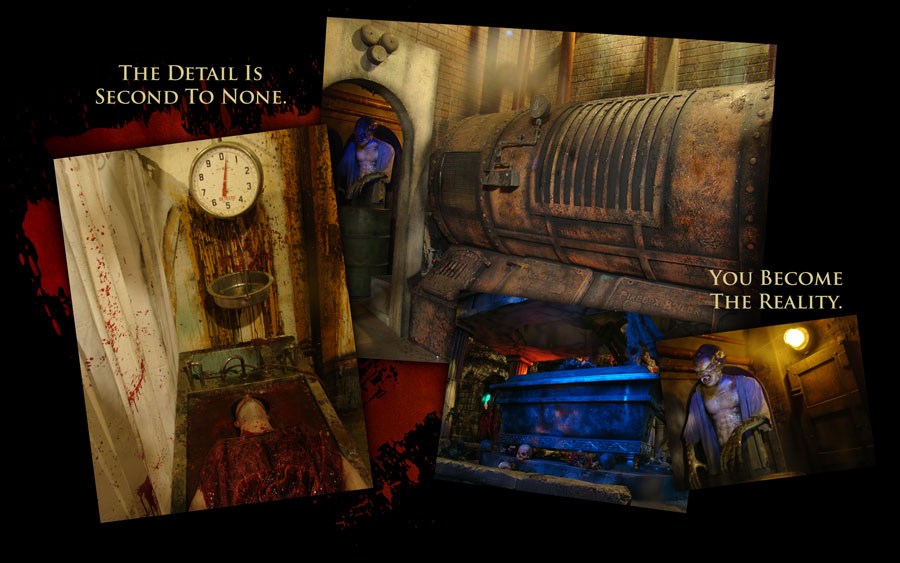 The Darkness also features the all new Terror Visions in 3D with crazed clowns, killer circus animals with amazing 3D effects. Terror Visions has been totally renovated now including 3D effects on the floor, walls and ceiling. If you survive both The Darkness and Terror Visions enter the all new Monster Museum which includes a replica of Michael Jackson from Thriller, the real Saw Puppet, and a lifesized replica of the Incredible Hulk plus a real electric chair!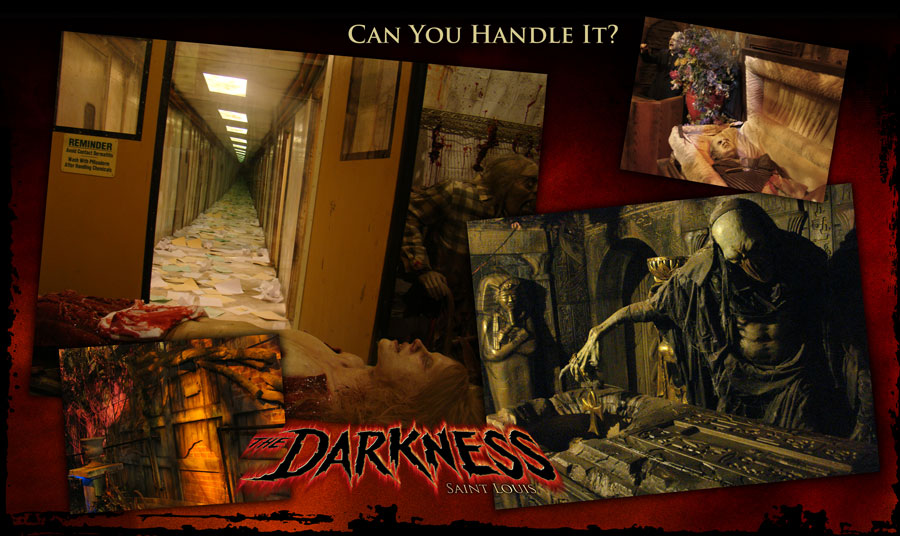 The Darkness is open weekends in September and nightlly in October.
Purchase your tickets ONLINE to save time waiting at the attraction.



The Darkness is waiting for YOU! BELOW WATCH A VIDEO OF A 2010 HAUNT TOUR FOR THE HAUNTED HOUSE INDUSTRY TRADESHOW IN MARCH 2010. WHAT DID THE HAUNT INDUSTRY SAY ABOUT THE DARKNESS??? Many haunted houses open every year telling you 'they are the best' all FALSE advertising... when you visit those haunts website you see no photos, no video, no features on the news just hype.
The Darkness, Lemp Brewery Haunted House and Creepworld are nationally acclaimed haunted attractions.