Mon, August 07, 2017



The Darkness updates for the 2017 Halloween Season. Read here for everything new and happening for The Darkness 2017.

So what's new at The Darkness 2017? Since years season we've built a new Escape Room at St Louis Escape next door 'The Haunted Hotel'. When visiting The Darkness you can also book an escape room at www.stlouisescape.com. St Louis Escape now features four different escape rooms including The Cellar, Subway, Haunted Hotel and The Mummy. Book now way in advance then grab your tickets to The Darkness visit both in one day.

Inside The Darkness we've added more NEW SCARES than ever before including an all-new dark section filled with screams! The Darkness also features an all-new interactive que line and much more. Inside The Darkness Monster Museum and Gift Store we're adding a 3 minute escape room. The Darkness also features Zombie Laser Tag every Thursday and the rest of the week its Silo-X haunted house.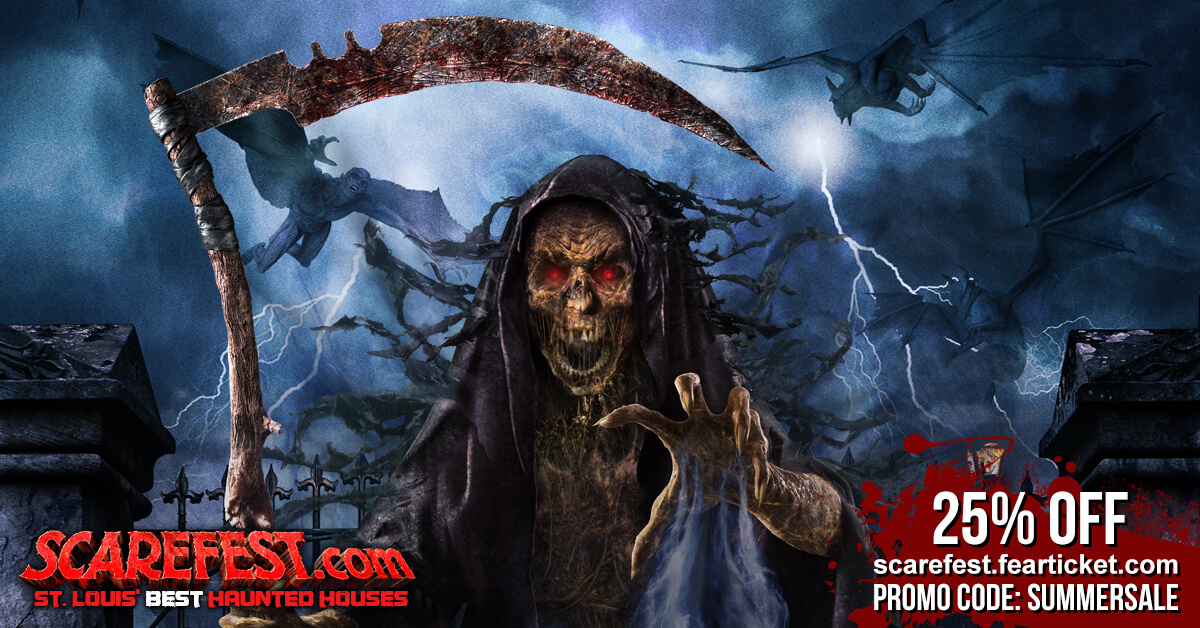 Ticketing for 2017 is different than last year... BUY ONLINE AND SAVE! Online ONLY Prices Darkness plus either zombie laser tag or silo-x is $29.95 (Save $5.05) if you buy at the door Darkness is $25.00 but Zombie Laser Tag/Silo-X is $10 extra. Speed passes are $6.00 online and $10.00 at the door.

SUMMER SALE: Buy tickets NOW until the end of August and SAVE 25% on your entire order using promo code 'summersale'. CLICK HERE TO BUY NOW








Lastly Monsters Wanted we're talking applications and doing ghoul school training right NOW. CLICK HERE to Apply to work as an actor, tech repair, carpenter, security and more. Ghoul School training starts now!!! Apply Today!